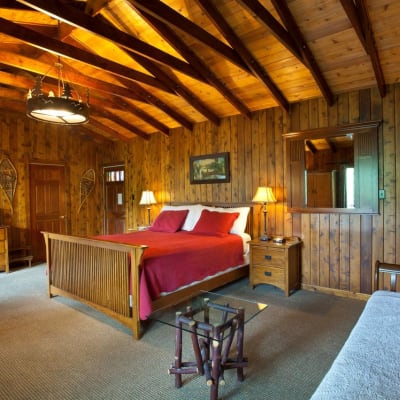 About the Owner and Staff

Aung Oo became the proud owner of The Narrow Gauge Inn in 2011. Coming from Burma, he became enchanted with the Inn and Restaurant the moment he arrived to the Inn's home at the south entrance to Yosemite National Park.
Aung was embraced by his experienced staff that he was fortunate to inherit. Each staff member devotes their time to offering travelers professional information to enhance their travels to Yosemite. One of the many delights of staying at The Narrow Gauge Inn and dining in the Restaurant is our staff, who is sure to make each stay memorable.
Our goal is to make every guest feel welcome and appreciated.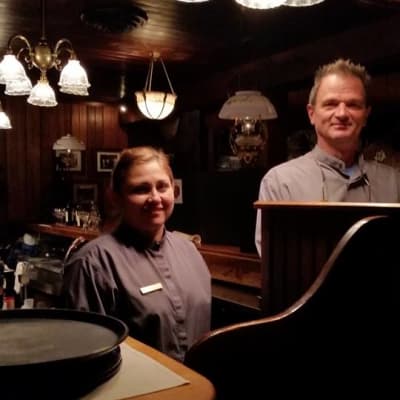 Our Staff
We are fortunate to have ?inherited? many amazing employees and our staff's first priority is you, our guests and your comfort. Several employees have worked here for nearly 20 years and have a wealth of knowledge. Others have more recently joined our family and each brings their own special touch to your visit. Our goal is to make every guest feel welcome and appreciated.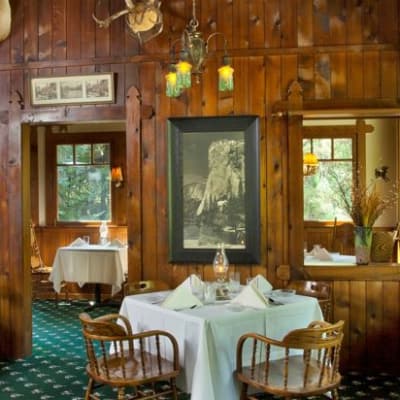 The Restaurant
The Narrow Gauge Inn dining room offers an atmosphere of rustic elegance. White tablecloths and oil lamps grace the tables and antique stained glass windows, fireplaces and mounted game enhance the lodge setting.
Our restaurant staff is ready to make your evening one to remember.The restaurant serves dinner only and is open from mid-April through mid-October each year. Both the Buffalo Bar and Restaurant open at 5:00pm and are open 5 days a week.Closed Mondays & Tuesdays. Our Executive Chef, Greg Carroll, delights in creating unique and delicious meals which are sure to please. You may view our menu by clicking >here.
During the summer months, we also offer a screened in patio for outside dining. It is adorned with lush hanging baskets providing an intimate outdoor dining experience, while still providing the fine service and menu our guests have come to expect.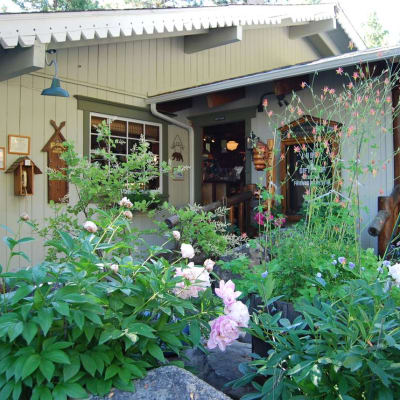 About the Grounds
The grounds have had extensive work done with the enhancement of the gardens. We have a lovely seasonal creekside trail, Marty's Garden, named in honor of a former employee. Marty's garden boasts nearly 100 Azaleas and Rhododendron, along with Columbine, Ferns, Foxglove, Hydrangea and Dogwood trees.
Our pool and hot tub are seasonal, opening in spring weather permitting.
Pool & Hot Tub are available from 9am-9:30pm If you would like to soak and relax in our private Hot Tub, please make your reservation with the front desk.
The pool area is adorned with white Oriental Lillies, Hollyhocks, Day Lillies and other colorful perennials. You will enjoy listening to the waterfall as you relax in the sun under the towering pines.